The dash for fash has kicked off this award season with the broadcast of the Golden Globes. Honestly, the show was somewhat of a yawn. Sorry Tina Fey and Amy Poehler but I don't watch award shows for the hosts. Their scripted banter just gave me all the more reason to surf to Downton Abbey. One thing I like about watching the Golden Globes besides the fashion is the seating arrangements. You just never can guess who is going to win because they are not sitting close to the stage. The stars are mid-bite or sip and once their name is announced, they have to navigate their path to the stage whilst tipsy. By the time they land on stage and deliver their impromptu acceptance speech, it is like deciphering some unknown code.
As for the fashion front, there were inspirations abound at this event like art deco inspired looks worn by Kate Beckinsale, black and white color combo worn effortlessly by Jenna Dewan, the "tie-less" tuxedos donned in dapper fashion on Idris Elba and Bono, and "reved up" red gowns fired up the carpet on Amy Adams and Edie Falco. The coolest coif mention goes to Rob Lowe. Does he ever have a bad hair day?
My standing ovations for my favorite five women and men who stopped the show in their looks at the
Golden Globes are the following:
Maria Menounos
Jennifer Lawrence
Lupita N'yongo

Cate Blanchett
Emma Watson
Sean Combs
Andy Samberg
Leonardo DiCaprio
Bradley Cooper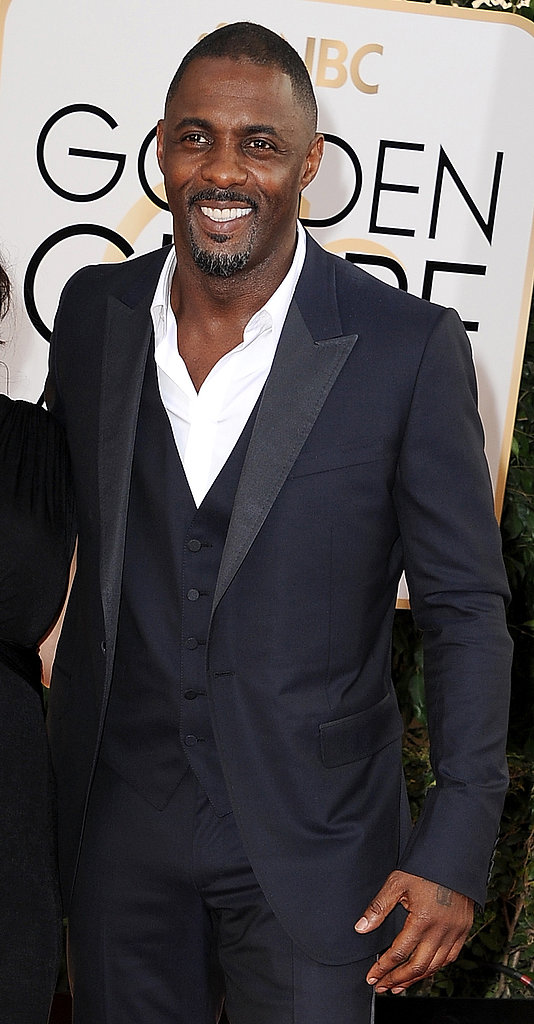 Idris Elba
I'm not posting the horrid pics of the worst dressed, (ahem) Paula Patton. Gurl you didn't have to be so ruffled!